Embroidery
We are a full service embroidery shop. Our personnel are fully trained to operate our embroidery machine so we provide you with the best embroidered goods. If it can be sewn on we can embroider it.
We operate a Tajima professional embroidery machine using four sewing heads with fifteen needles. What does this mean to you? It means that we can sew four pieces of apparel at one time using up to 15 colors for faster turnaround time. We understand that time is money and when you have to wait you may be losing money.
We utilize the latest technology in embroidery and digitizing software. We also take advantage of continuing education so we can provide you with the quality apparel.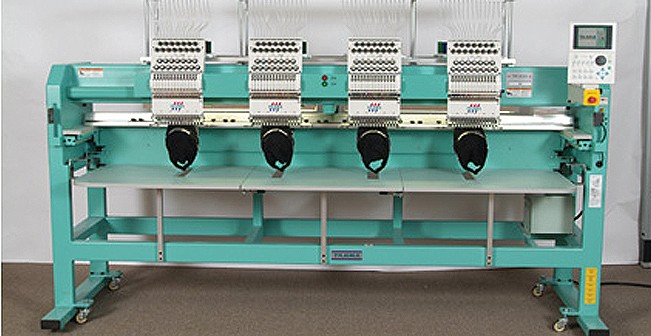 Our Tajima embroidery machine
Some of our stock designs
(click on picture for larger view)